Zopas werd de lijst van de 100 meest invloedrijke holebi's en transgenders bekend gemaakt. Op nummer 1 staat transgender actrice Laverne Cox, die eerder al op de cover van Time magazine verscheen. De actrice is een van de meest beroemde transgenders in de wereld, dat ze onder andere te danken heeft door haar prestaties in de Amerikaanse televisieserie Orange Is The New Black.

In de top 100 van meest invloedrijke holebi's en transgenders staan ook hetero's. Het gaat dan om bekende hetero's die zich regelmatig inzetten voor gelijke rechten van holebi's en transgenders. De lijst bevat namen van acteurs, actrices, muzikanten, schrijvers, sporters, presentators, zakenlui, activisten en politici. Leuk detail onze Belgische Elio Di Rupo staat net als vorig jaar opnieuw in de top 100. En voor het eerst staan er ook meerdere transgenders in de lijst. Hieronder de volledige lijst, en onderaan een link naar de lijst van vorig jaar.

World Pride Power List 2014

1. Laverne Cox, actor and activist
2. Ellen DeGeneres, comedian and TV presenter
3. Tom Daley, diver and TV presenter
4. Stephen Fry, polymath and Tv-presenter
5. Sir Ian McKellen, actor
6. Gok Wan, TV presenter
7. Clare Balding, Tv-presenter
8. Graham Norton, Tv-presenter
9. Elton John, musician
10. Anthony Watson, chief information officer, Nike

11. Michael Cashman, MEP
12. Jane Lynch, actor
13. Peter Tatchell, campaigner
14. Paul O'Grady, TV and radio presenter
15. Jane Hill, news presenter
16. Tim Cook, CEO, Apple
17. Alan Carr, comedian and Tv-presenter
18. Charlie Condou, actor
19. Mark Palmer-Edgecumbe, head of diversity, Google
20. Sarah Kate Ellis, president and CEO, Glaad

21. Heather Peace, actor and singer
22. Lord Alli, Labour peer and entrepreneur
23. Sue Perkins, comedian and Tv-presenter
24. Jodie Foster, actor
25. Elio Di Rupo, prime minister of Belgium
26. Tammy Baldwin, US politician
27. Martina Navratilova, tennis player
28. Anderson Cooper, broadcast journalist
29. Neil Patrick Harris, actor
30. Mary Portas, retail expert and broadcaster

31. Angela Eagle, Labour MP
32. Tom Ford, fashion designer, film-maker
33. Sarah Gilbert, actor
34. Dr Christian Jessen, celebrity doctor
35. Antony Cotton, actor
36. Chaz Bono, transgender writer and activist
37. Chris Bryant, Labour MP
38. Stella Duffy, writer and performer
39. Andy Woodfield, partner PwC
40. Ben Summerskill, former CEO Stonewall

41. Christopher Bailey, CEO, Burberry
42. Vincent Francois, regional head of audit, Societe Generale
43. Zachary Quinto, actor, film producer
44. Margot James, Conservative MP
45. Penny Wong, Australian senator
46. Russell Tovey, actor
47. Sophie Ward, actor
48. Ricky Martin, singer
49. Dawn Airey, senior vice president, EMEA operations, Yahoo
50. Rylan Clark, Tv-personality

51. Sue Sanders, LGBT rights activist
52. Jason Collins, NBA player
53. Michael Salter, political head of broadcasting, Prime Minister's Office
54. Suran Dickson, CEO, Diversity Role Mode
55. Vladimir Luxuria, actor, writer, politician
56. RuPaul, actor, drag queen, model, author
57. Liz Bingham, managing partner, EY
58. Claire Harvey, paralympian volleyball player
59. Jeremy Heimans, activist, co-founder Avaaz.org
60. Adam Lambert, singer

61. Monique Matheson, VP and chief talent officer, Nike
62. Caroline Murphy, activist
63. Holly Johnson, musician
64. Nikolay Alexeyev, LGBT rights activist, lawyer and journalist
65. Todd Sears, founder, Out On the Street
66. Phyll Opoku-Gyimah, managing director, UK Black Pride
67. Mark Abrahams, wing commander, RAF
68. Alison McFadyen, head of audit, Standard Chartered Bank
69. Johnathan Phang, TV personality and chef
70. Daniel Winterfeldt, lawyer

71. Portia de Rossi, actor
72. Wentworth Miller, actor and screenwriter
73. Nicky Moffat, consultant
74. Mark McLane, global head of diversity and inclusion, Barclays
75. Michael Sam, American football player
76. Val McDermid, crime writer
77. Bisi Alimi, LGBT activist
78. George Takei, actor, gay rights activist
79. Michelle Hardwick, actor
80. Omar Sharif Jr, actor

81. Conchita Wurst, drag queen
82. Thomas Hitzlsperger, footballer
83. Ruth Hunt, acting CEO, Stonewall
84. Paul Burston, writer
85. Nick Grimshaw, radio presenter
86. Mary Lambert, singer, LGBT rights activist
87. Craig Revel Horwood, TV personality
88. Vinay Kapoor, diversity and inclusion manager, BNP Paribas, UK
89. Julie Bindel, journalist
90. Cynthia Nixon, actor

91. Jack Monroe, writer and campaigner
92. Jonathan Harvey, writer
93. Lance Price, Kaleidoscope Trust founder
94. Diana King, singer
95. Andre Banks, co-founder, All Out
96. Tim Sigsworth, CEO, the Albert Kennedy Trust
97. Lucy Spraggan, singer songwriter
98. Sherry Conway, flight lieutenant, RAF
99. Horse MacDonald, singer
100. Anna Grodzka, transgender politician, Poland

holebi info - eigen berichtgeving - copyright @ holebi.info 2014

Dit bericht is gepost op 28 June, 2014 en 2885 keer gelezen.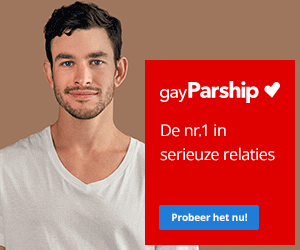 15 augustus 2020 -
MisterGayBelgium
31 augustus 2020 -
CORONAVIRUS
activiteiten kalender -
zelf iets toevoegen
Adverteren op holebi.info ?